Are you API Ready? or Do you want to be API ready or just want to know what the heck it is.
API is a type of data communication or exchange that is getting widely adopted across industries. It is easy to build, deploy, use, and scale.
Say bye to EDI, FTP, File server and Email communication methods of B2B trading. They are decades old, slow you down in the business processes, keep you waiting for hours, days and even weeks for critical business information.
Time for state-of-the-art best practice followed in every industry.
Welcome to New API connected world, data is transferred in real time, acknowledgements happening in real time, highly secured data transfer and huge improvement in error processing turnaround times.
Your suppliers, vendors and even your B2B customers are looking for APIs to communicate with your company systems..
Wherever you are in your journey of digital transformation, APIs can help improve your business processes to increase revenues and operate efficiently.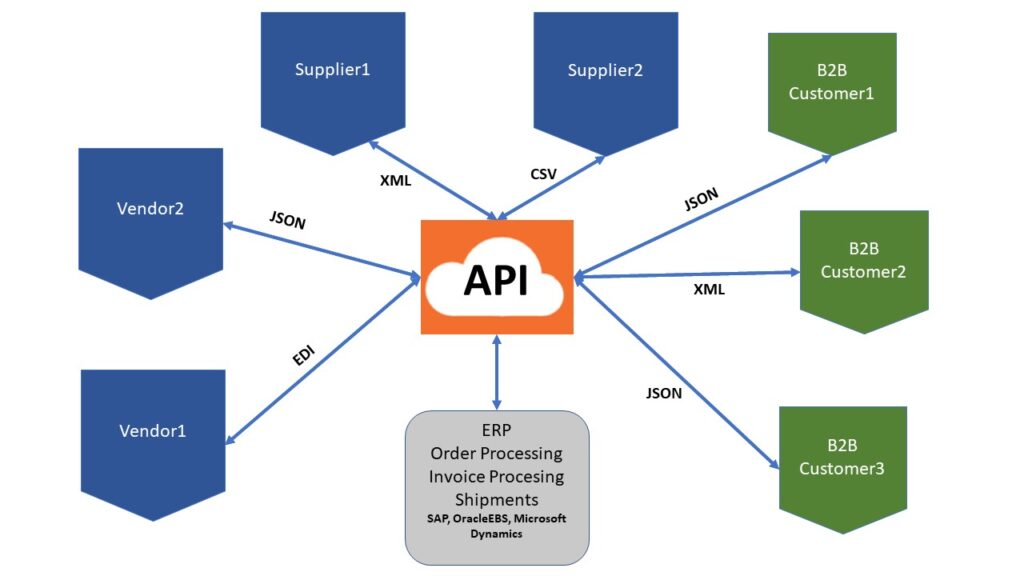 Is your company Webhooks ready? Can you accept orders from webstores like Shopify or a trading partner sending the order via API? If you are not, check the difference and value it brings to your business process. Make your company webhooks ready to enhance your sales order processing system. Build Webhooks to streamline your orders processing to real time instead of daily batching through FTP and Email.
Can your B2B customers open tickets directly into your ticketing system? Yes, they can, and answer is APIs.
If you have questions or want to learn more on this topic you can reach out to me at pradeep@autocontent.us