Welcome to All Things Integration Blog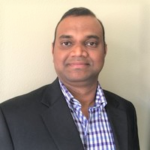 Hi, this is Pradeep Pamula, I'm an IT integration specialist who worked on various integration projects involving enterprise systems both cloud and on-premise. I put together this blog so that I can exchange information with others who are looking for some common best practices and how to do's. These days with more and more SaaS cloud based offerings coming online and their increasing adoption by clients is posing a big integration challenge. Especially when cloud systems have to exchange data with on-premise systems.
I specialize in using iPaas platform called BOOMI for most of my integrations. It is owned by Dell, commonly called as Dell BOOMI. iPaaS stands for Integration Platform As a Service. So most of my blog posts will be based on BOOMI. They will have solution mix or recipes involving BOOMI. My friends and colleagues have shown interest to post blogs on this site as guest authors. They will be using either BOOMI or any other major integration platforms out there.
I'm part of  AUTOCONTENT company, we create specialized API and integration solutions for clients all over US.